You. Are Worthy.
of living life as luscious, elegant, divine lovemaking
What if I Told you the Greatest Secret ever Hidden in Plain Sight?
That you are a daughter of the most beautiful love story in the universe...
♥
All of nature is making love all the time.
Breath caressing your lungs in a luscious penetration each moment.
Feet trusting the ground in rhythmic devotion.
Blood flowing through your veins in constant embrace.
Sunlight dancing on your skin in warm kisses.
Sound vibrations swirling through your ears in unseen adoration.
Divine ecstasy is your natural birthright of being.
I hear the voices of doubt echoing in your mind. You want to believe it, but don't know if it's true. There is so much pain, struggle, hardship, disconnection. Your life doesn't feel very orgasmic. There's work and rent and bills and maybe kids. How could this be true? Who needs romance? You have so many things to "do".
Let me remind you.
This world needs Romance like Romeo needed Juliet like Woman need Chocolate like the Sun needs the Earth. You know that feeling you get when you are in love with someone? What if you could feel like that all the time?
How can you live your life like a Rumi love poem while still functioning in the modern world?
♥
Join a sisterhood of other woman and learn how to cultivate presence to live an ecstatic, mystical, orgasmic life.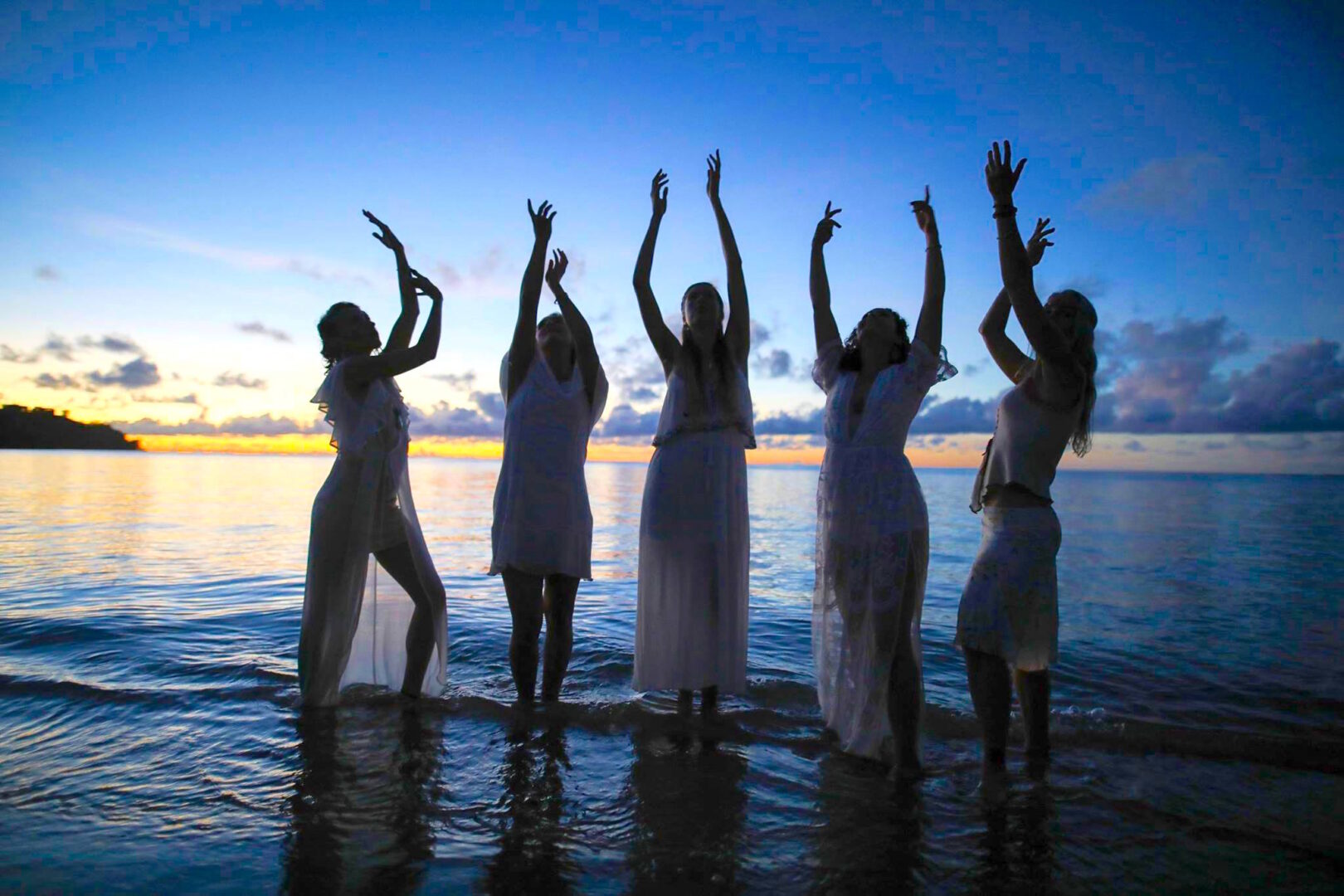 Are you ready for a deeper connection to your femininity, softness, joy, sensuality and orgasmic potential?
Do you experience shame or confusion around your sexuality?
Do you desire more romance and magic in your life?
Do you wish you had a sisterhood of woman to honestly share about sexuality & relationships with and learn from?
Have you experienced sexual trauma?
Do you struggle to feel confidant and beautiful in your body?
Do you know there is something "deeper" when it comes to sex & intimacy?
Do you feel something wild inside you that longs to be set free?
Do you want a better, healthier, more loving relationship with men?
Do you want to open to more pleasure & ecstasy?
In this 9 week journey, we will gain tools to heal and release the past story we have held around our life force energy to fully embrace the orgasmic, luscious, love story that is our birthright.
This is a very special container. We will be diving into the mystery of sexuality live together! This is not a static, impersonal online program. This is a living breathing, morphing, creation of organic orgasmic expression. Just like sex! To discover and live our truest soulful sexual expression in a community of woman around the world.
♥
Your Body is a Sacred Temple
Sex can be the most healing or most destructive experience.
Almost every woman on earth has experienced sexual abuse.
It's time to change that.
Throughout the ages, there have been woman devoted to the sacredness of sexuality. Remembering it as the holiest of communion. It's time to remember.
♥
Sex is Divine.
Calling us to remember the way of love.
♥
Surrender into the ocean of love...
"Don't condemn sensuality.
It has been condemned by the whole world, and because of their condemnation, the energy that can flower in sensuality moves into perversions, jealousy, anger, hatred – a kind of life which is dry with no juice. Sensuousness is one of the greatest blessings to humanity; it is your sensitivity, it is your consciousness; consciousness filtering through the body is what sensuousness is." -Osho

Principals of Life as Lovemaking
Presence ♥ Trust ♥ Discernment ♥ Love
Devotion ♥ Worthiness ♥ Surrender ♥ Desire

Beloved Temple Arts
Creating & Tending Your Sacred, Sexy Bedroom
Sensual Eating, Aphrodisiac Romantic Recipes & Body Temple Purification
Ritual Washing & Holy Oil Anointing  
Tantric Dancing for the Beloved 
Writing Love Poetry 
Orgasms! Amrita (g~spot), Clitoral, Cervical, Anal, Nipple, ext
Breast, Womb & Yoni Massage 
Sensorium Senses Nature Massage
Conscious Lingam Worship & Sacred Semen 
Powerful Sensual/Sexual Rituals 

Healing Transmission Topics
Original Conception & Mother/Father Sex Blueprint
Clearing Trauma & Past Lovers
Mystical Sexual Experiences & Higher Potentials
Sensual Sisterhood for Sexual Healing
Body Temple Care & True Beauty
Orgasmic Living & Kundalini Energy
Sexual Priestess Archetype
Fantasy & Pornography
Sword of Discernment & Sexual Boundaries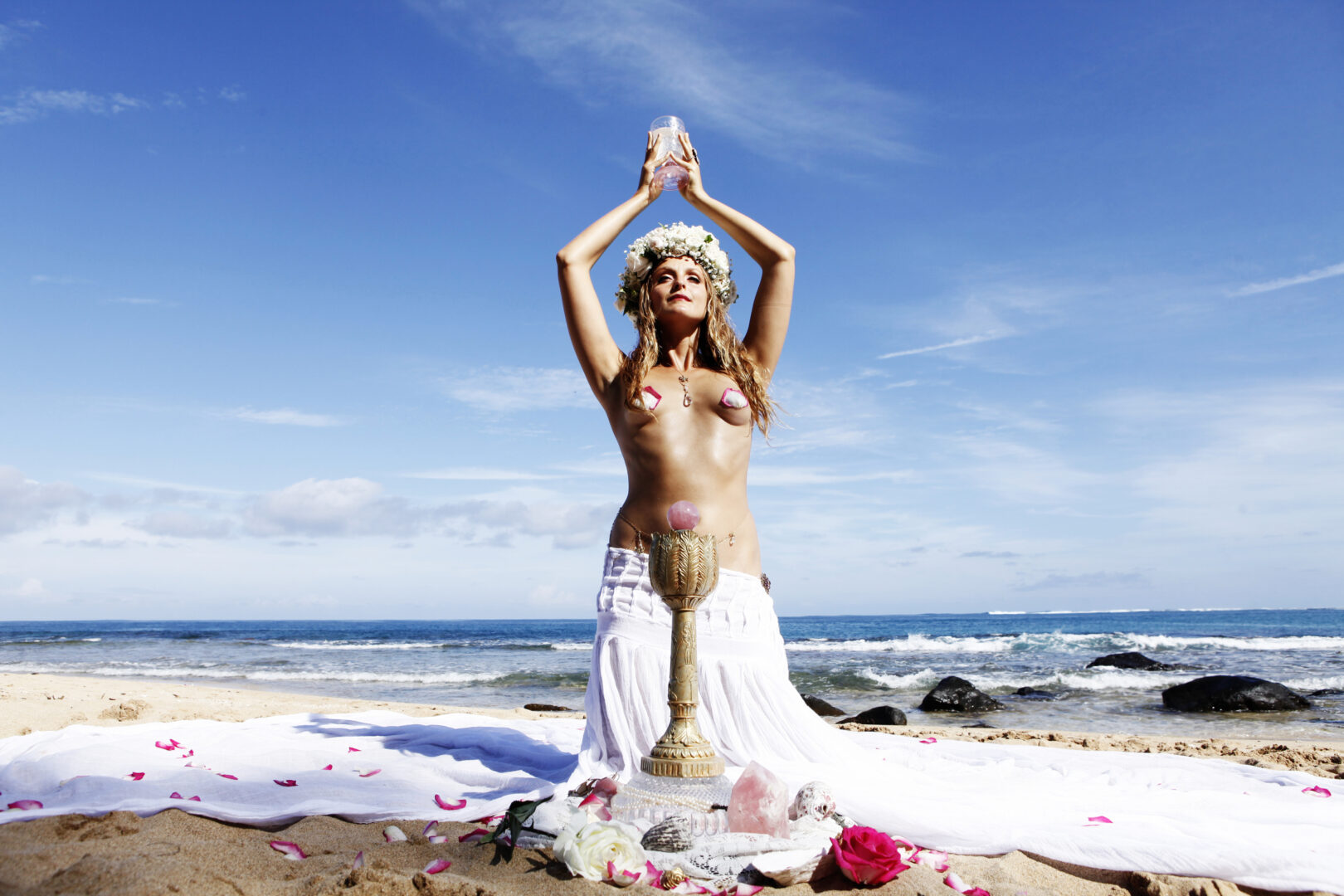 3 Live Call Transmissions
We will gather in our online Temple for 3 live calls throughout the immersion from 10am-11:30pm PST to deepen connection and share in rituals. Our first one is on Valentine's Day.
Weekly Recorded Content
You will receive weekly video/audio class transmission & practices each Thursday.
Private Facebook Group
Connect with other sisters through posts, videos, and heart shares in our online group.
Enrollment Closed for this Immersion
Commonly Asked Questions
What if I miss one of the live calls?
I hope you can make all the calls as it creates a richer experience, but the videos will be recorded via Zoom and emailed out for you to watch at your convenience.
Can I still take the course if I don't have a sexual partner?
Definitely! It is designed to strengthen your relationship with your own sexuality, romance, and connection to self love/pleasure. We will be learning about sharing with the masculine, but you can wait to practice it if you don't have a lover.
How much time each week will the immersion take?
The weekly call will be between 1-1.5 hours. Additional practices will vary each week, but can be done at your own pace.