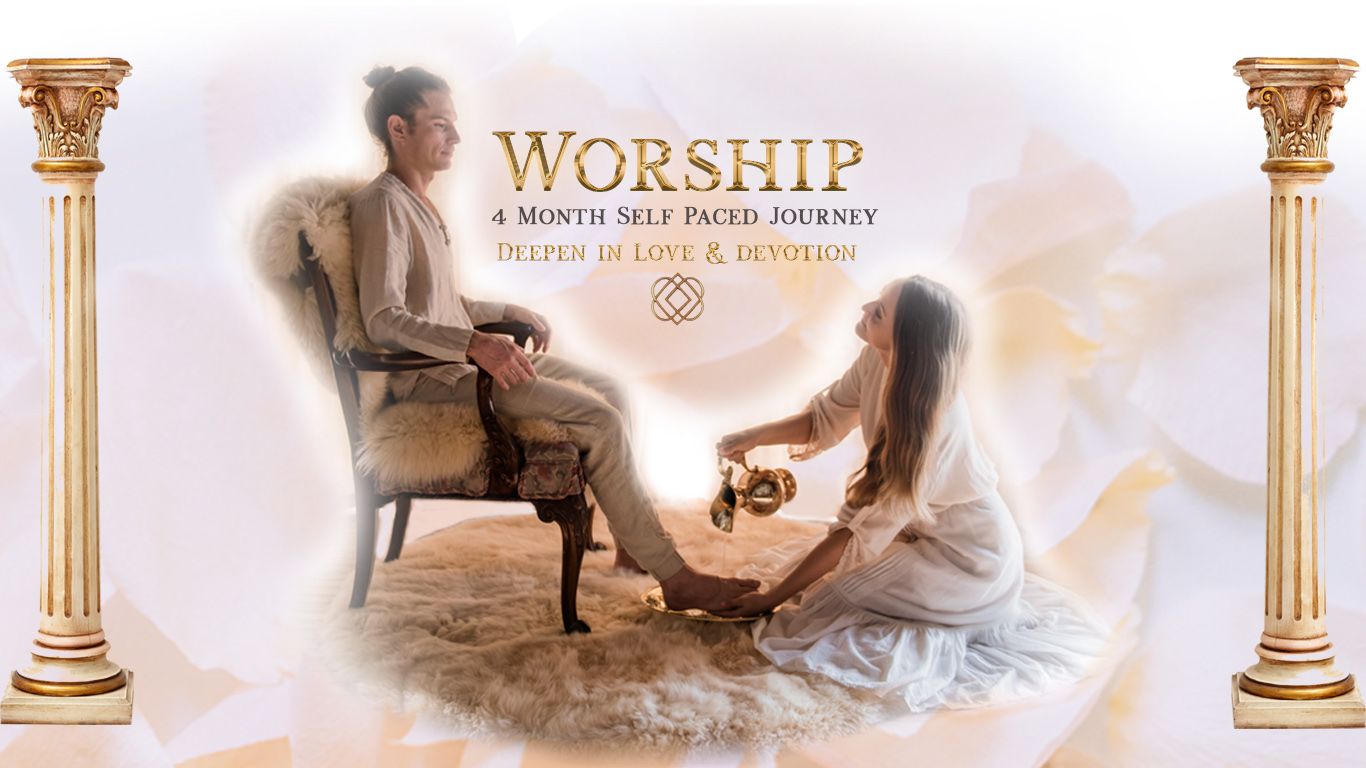 Worship
"worthiness or worth-ship"
To give worth to something
♥
This is the root meaning of the word Worship.
What a beautiful description it is in the context of honoring your beloved.
To support your beloved to feel their worth.
How valuable, how precious, how cherished they are.
To express your deep gratitude to them.
Not just in words, but through ceremony and the body.
Not through sex, but through other forms of intimacy.
We all long for love.
To be loved and to love in return transports us closer to our truest nature. I believe that we are divinely designed to be in love. In love with life, each other and ourselves.
"You've been walking the ocean's edge, holding up your robes to keep them dry. You must dive naked under and deeper under, a thousand times deeper. Love flows down. The ground submits to the sky and suffers what comes. Tell me, is the earth worse for giving in like that." -Rumi

Do you want to ELEVATE your relationship to the next level of love and intimacy?

ARE YOU CRAVING SOMETHING DEEPER IN YOUR RELATIONSHIP, BUT AREN't SURE what it is?

Have you experienced the magic of priestess arts and haven't known how to SHARE IT WITH your LOVER?

DO YOU DESIRE TO consciously conceivE a child and want to prepare OR ARE YOU ALREADY PREGNANT?

ARE YOU ARE CALLING IN A BELOVED AND WANT TO LEARN THESE TEACHINGS BEFORE ENTERING ANOTHER RELATIONSHIP?

There is an ancient lineage of love that is calling her daughters to remember the art of relationship as a spiritual practice.
That our bodies are not something to trancend or escape, but honor and adore.
The simple yet profound teachings of spiritual evolution through partnership have been persecuted for thousands of years.
It's time to restore the masculine and feminine as equals and anchor the original template of union.
Many women long for their lovers to worship them.
Yet, how can we expect men to know what to do if they have never been worshiped?
Your body is my church.
Let me worship on the altar of your love.
I'll make offerings of living water.
Smoke of emblazoned passion.
Kisses dipped in honey.
The sanctity of this sanctuary.
Echos through eternity.
Home, whole & holy.
Through entering ceremonies of devotion, we open doorways to heightened states of consciousness. True gnosis beyond what can be read about or learned from the external. Instead, it is a direct experience of divine love and rapture.
Relationship is one of the greatest potentials for accessing these states of being. Through being in love with another person, we can rise in love with all life. It brings us back to our essential nature that we are born into this world as love.
Nothing can taint this truth. No matter what you've gone through. It is never too much that this love can't hold it. This love can hold everything in its wings, even the perceived opposite of itself.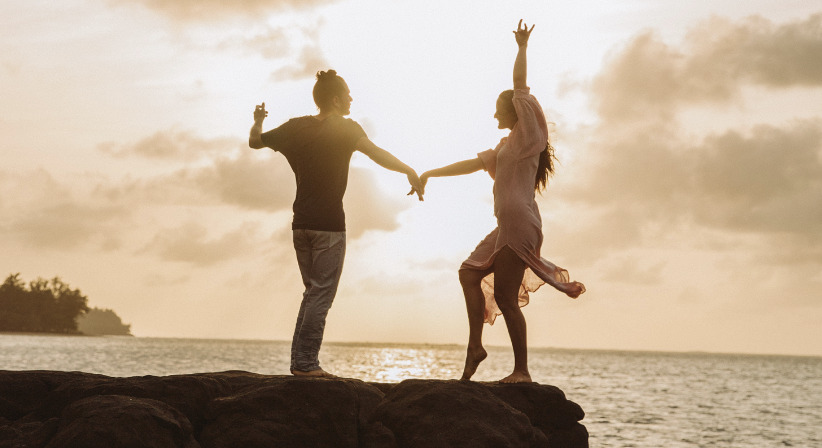 What is Worship?
 Worship is a 4 month program that teaches women how to facilitate ceremonies for their beloved that create deeper intimacy of heart, body and soul.
This is not just a gift to your partner.
It's a gift to yourself because:
you get to learn and practice self care priestess arts on yourself
you learn how to give in a way that fills your cup so you feel like you're receiving as well
the self growth is profound as facilitating these ceremonies bring up anything that needs to be alchemized into wholeness
a deeper intimacy with yourself & your partner will naturally occur from creating this intentional honoring space
the final ceremony in the journey is one that he learns how to give to you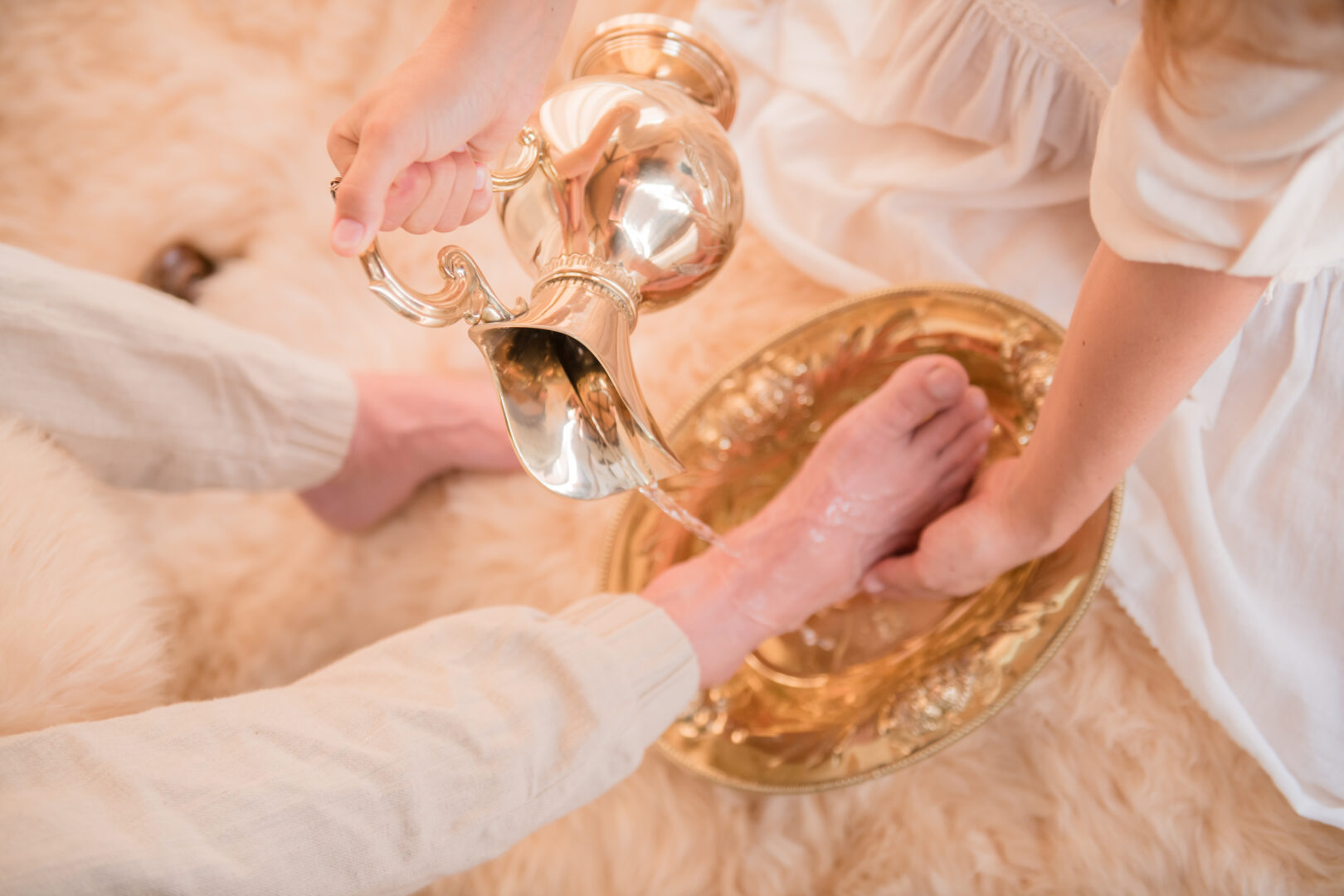 12 Modules
You will receive 12 modules. This originally was a live program, but now is only available as a recording.

7 Exquisite Ceremonies
You receive 7 recorded ceremonies. 6 you give to him and 1 he gives to you as the finale. Each ceremony has been designed specifically with an intentional theme such as Releasing or Sensitizing. Each ceremony is a methodically designed, unique blend of priestess arts. There are intimate videos of my beloved and I doing all the ceremonies and PDF's for written reminders.

12 Recorded Calls
You receive the recordings of 12 zoom calls that range from about a hour to two hours. In the call, I share the format for the ceremonies. We practice some of the priestess arts together on the call. They will be part instructional and part ceremonial.

5 Inspiring Love Stories
5 of the ceremonies are connected to some of my favorite love stories of all time. I will share in depth insights into how these stories from the Lineage of Love can bring depth and magic to our ceremonies and lives. 
Solomon & Makeda
Inanna & Dumuzi
Isis & Osiris
Dionysus & Ariadne
Yeshua & Magdalene

Priestess Lover Arts
We will learn and practice many priestess arts to bring to our beloveds such as ritual washing, anointing, elixirs, breathwork, massage, dance, poetry, prayer, sound healing, and more.

Time Commitment
12 recorded 60-120 min calls
20 – 30 min of ceremony video material per week
40 – 60+ min of ceremony with your beloved bi-weekly

2 Year Access
I'm planning on keeping this program up "forever". However, sometimes unexpected things happen, so access is only guaranteed for two years. After that, you'll need to download the videos to your own computer.

Module One
This week we learn in depth about Hieros Gamos, set up our temple spaces, and learn 2 daily rituals.

Module Two
We learn about men's trauma, how to create safe space for triggers, rooting in divine worthiness, and daily relationship practices.

Module Three - Ten
You learn a new ceremony to share with your beloved bi-weekly. Each one is unique and has a powerful intention such as Releasing or Sensitizing. The final two weeks, we dive into the magic of sacred filagio and love making.

Module Eleven
This is the week of receiving. You'll learn about the ceremony your beloved will give to you and how to ask for and receive it.

Module Twelve
This week is a celebration/ integration around how to have Worship as a lifestyle.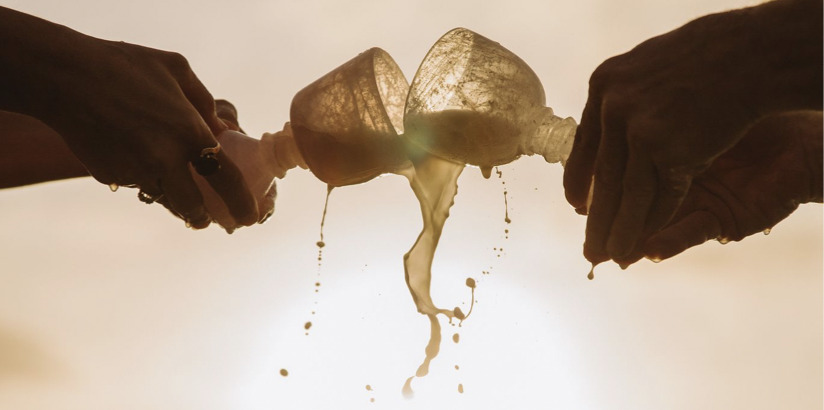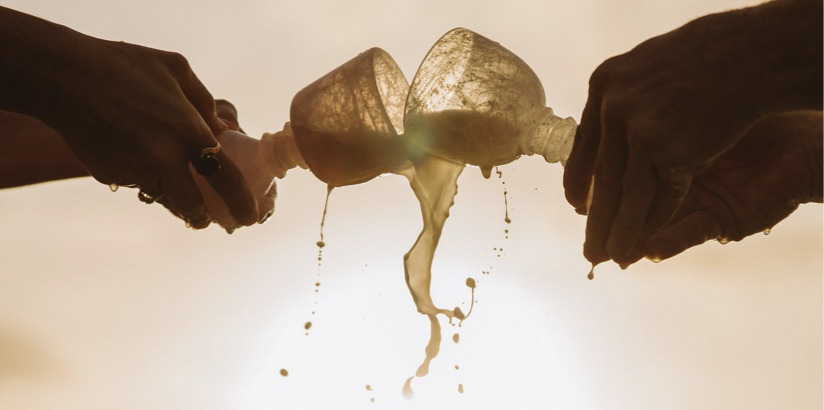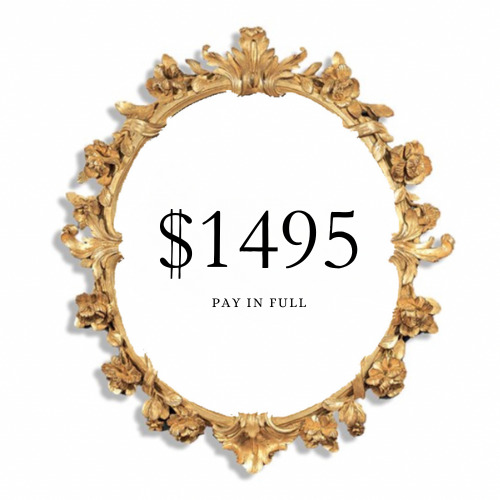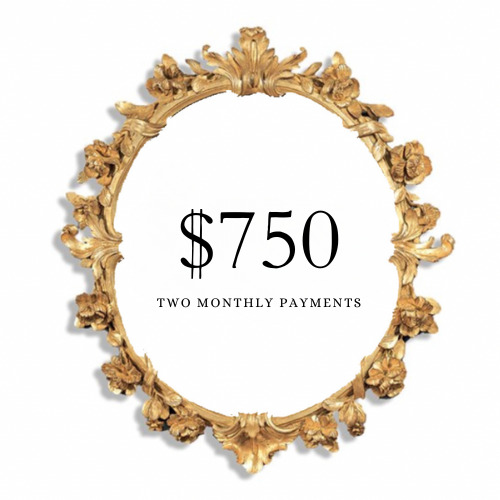 I can't stand cheesy marketing techniques that put a way marked up price on a course and then cross it out and put a lower price, BUT I do have to say that this program is almost 1/2 off what it used to be when I taught it live. It's an incredible value for the content shared.
"Words will never do justice to how much Worship has impacted the lives of me and my beloved. I feel an overwhelming sense of gratitude towards Dakota for the work that she does. I grew up in a family dynamic where I learned to not trust men and to see them as the enemy, to see men as less worthy and less deserving because of the pain they had caused my mother line and women all over the world. Even when I was lucky enough to meet a man who was in touch with his feminine side and did not embody all the ugliness that I witnessed within my own father, I was still scared of surrendering into worshiping him. Dakota's beautiful teachings on sacred union allowed me to open up my heart and soften to the masculine.
Worship opened my eyes to seeing that men are deserving of as much love, support and healing as women and that it is just as essential for the healing of the collective. It was an edge for me to invest in a program that centered the masculine and worship of the masculine, part of me believed that in serving and worshipping the masculine I was inherently disgracing the feminine. Through Dakota's guidance and the beautiful ceremonies we learned throughout the program, I was able to come to the realization that tending to and serving my man through devotion to the masculine and sacred union does not inherently make me subservient and that in reality it can be so deeply rewarding to myself as well. By learning to honor the masculine I have been able to better support my beloved through his own healing and growth.
Worship helped me see the difference between guiding my man and supporting my man, how guiding my man strips him of his autonomy/masculinity/power whereas supporting my man highlights and empowers him to the his best self. I highly recommend worship to all couples but especially to those couples with women who didn't grow up with an example of sacred union and often had to take on the masculine within themselves. Women who didn't have the strongest father figures and may have developed a sense of resentment and distrust towards all men whether they wanted to or not. This course has changed my life for the better and has helped me heal deeply in relation to the masculine. I am no longer scared of devoting myself to my lover through participating in these ceremonies and have realized just how beautiful and mutually rewarding true unconditional devotion can be. I truly believe that Worship was one of the key pieces that we needed in our for our relationship to continue flourishing for years to come. It has depeened my appreciation for my beloved, for the masculine in general, for Priestess arts and has deeply empowered not only my beloved but also myself through the ceremonies we participated in. Thank you Dakota for teaching about sacred union in such a beautiful way with such deep presence, love and devotion."
"I never meant to join Worship. Deep inside me, I was still feeding new wood to a fire of rage, resentment and pain towards the masculine. Yet, when the opportunity presented, I felt an even deeper truth: I remembered that I love men (I had somehow forgotten). 
I'd been with my partner for almost 10 years when I felt the 'yes' for Worship. But there was no "spark" left, everything seemed dull and I often felt unhappy. I thought our relationship lacked magic and that this was just what it means to be together for so long.
Worship changed it all.
Choosing to invite my beloved to receive the ceremonies asked of me to let go of my bitterness, to drop my resistance to seeing him as a powerful and deeply loving man (instead of projecting past pain and convincing myself that he was not worthy of the dedication Worship would require) and to decide that he was indeed so deeply worthy. 
Stepping into this reality transformed us both. It turns out our relationship never lacked magic. It lacked our devotion to create it. The ceremonies we learned in Worship gave our relationship superpowers.
We were suddenly able to communicate on a deeper level, to feel each other's hearts more clearly and to find our way through challenges that we could barely navigate before. Our love isn't perfect. But the value Worship brought to both of our lives can hardly be put into words. 
A few months later, I still attune to the frequency of Worship before I bring an issue to my partner. Before intimacy. And as often as I can remember to. And when I feel like life has gotten in the way and I am in need of magic, I might gift myself a (self) ceremony.
I don't think I have ever taken a more impactful course. Infinite gratitude to Dakota for holding the frequency of true love and union so fiercely."
"Magic. Pure Magic. Practical, life changing magic. I came into Worship wanting to deepen my relationship with my husband, and I left with so much more. Big energy shifts, more clarity in my real divine purpose here on earth and of course my relationship grew stronger. This is the REAL DEAL. Dakota sets the stage for you to do your own work, your way; with her magical space holding, guidance and teachings. I felt supported and loved through my lowest lows and my highest highs. Her passion, knowledge and attitude about the magnificent, messy, playful thing we call life is contagious. I would recommend this course to any woman who wants to deepen into truly knowing who she is at a cellular level.
Partner or no, to witness the women in this course alongside me was both inspiring and nourishing on a level my words cannot express. Dakota's greatest superpowers are her 

incredible

 heart, her embodiment and her determination to show every single one of us that we are the children of the most beautiful love story in the universe. Thank you Dakota for your magical teachings and opening me up to more than I thought possible."
"This Worship course truly brought me home to myself, re-awakened me to the magic of life, and helped me to remember who I am. Through these ceremonies and rituals, I was able to be seen by my beloved as a powerful women, a Priestess, and it has changed the way he looks at me now. He has had so much transformation happen in him, layers were cleansed off of him though the practices, and we both feel an even deeper love for each other. This course is true magic and is anchored into the Earth. I am re-inspired for Life, and this truly has been transformative for both of us."
"On entering this sacred capsule and space with Dakota and the beautiful soul sisters that joined us, there was no doubt that a deeper remembering and calling of my soul and sexuality was gently unfolding. Although I entered Worship without a partner, I managed to deepen a sacred connection within myself and call in my beloved by the end of the journey. What more could I ask for then a deep and profound soul connection to my beloved counterpart. I look forward to integrating the divine and sacred love that we tapped into in Worship and embrace this wisdom as an integral essence into my life always. During the process, so much more in my life and space has manifested and opened up for me as LOVE really is the highest frequency in all aspects of life.
I would recommend this to every woman, those who are on the journey of deep self discovery and those who are even just curious. It is honestly life changing to be held in divine faith and divine love and drink from the eternal cup that overflows love to all of humanity. Here we have our beautiful Dakota Chanel opening doors to a sacred way of living and it would be a missed opportunity to not embrace such wisdom with her and her passion to share her gifts to all of us waiting to RECEIVE.
Dakota all my love, endless and infinite gratitude for being the messenger for me and so many others to deepen our sacred sexual calling"
"My experience inside the Worship program was super transformative. I felt a strong pull to the course even when I didn't fully understand what it was all about. I just love Dakota. She is very knowledgeable and passionate about what she teaches. I have never seen anyone bring into the world the sacred union codes and frequencies as powerfully as she does! 
 I was definitely scared at the beginning, as this course was an invitation for me to step into the role of space holder within my relationship. During my time doing this course, I was shown all of the ways in which I had been blocking the love that was already present in my relationship.
The ceremonies helped me and my husband to clear some old stuff that was getting in the way of our growth.  I feel much more connected with my beloved as a consequence of this program, and much more committed to love and sacred union in general. 
This experience was a gift. I strongly recommend it." 

Frequently Asked Questions
Do you offer refunds?
No. Since you receive the content all at once, there are no refunds.
Can I join if I don't have a beloved?
Yes, absolutely. Many women have magnetized their beloved's with the support of Worship.